World-Class Home Solar Energy...
We help Arizona residence to "Get Solar Right" by delivering the best panels, warranties, installation solar company and financing
Our Promise To You And Your Family
Performance + Quality + Expertise = Solar Energy Perfection
We realize that nobody wants to pay an electric bill forever. There is one thing You can count on and that is, your electrical bill is never going away unless you do something about it. calling a qualified solar energy company in Arizona that delivers on honesty, quality and with a fantastic reputation is your first step. There are many ways we can help you eliminate that electric bill forever. There is also many things you need to know before going solar to make sure you are "Getting Solar Right". We have been educating home owners and business just like you for decades, so just have a peace of mind that when it comes to SOLAR on your home you will be getting the best of the best, with panels, installation, warranties, tax credits, rebates and more...


CALL US TODAY FOR AN ESTIMATE: (602) 461-7773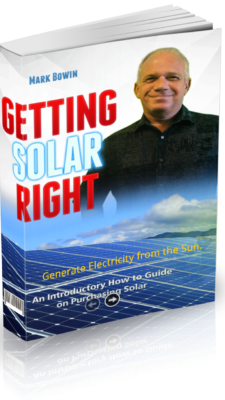 We Provide High-Quality Services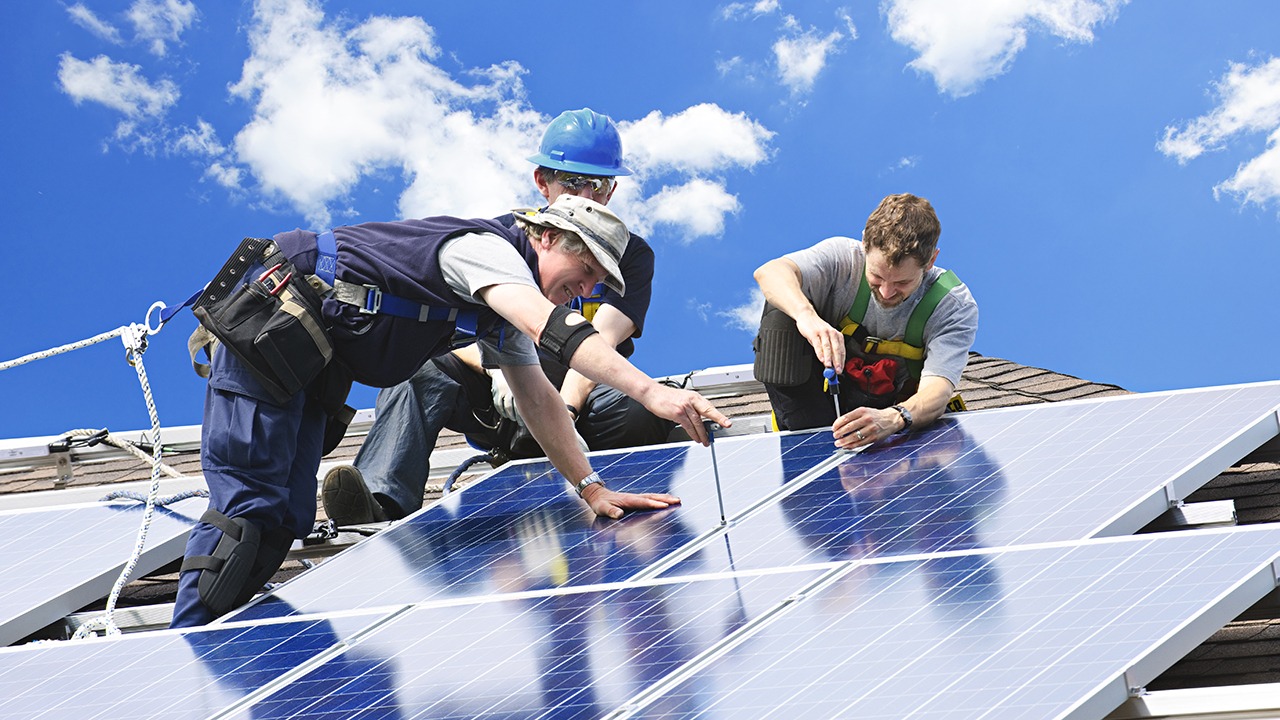 New Solar Panels
With a 25 year warranty we only install the best solar panels in the business.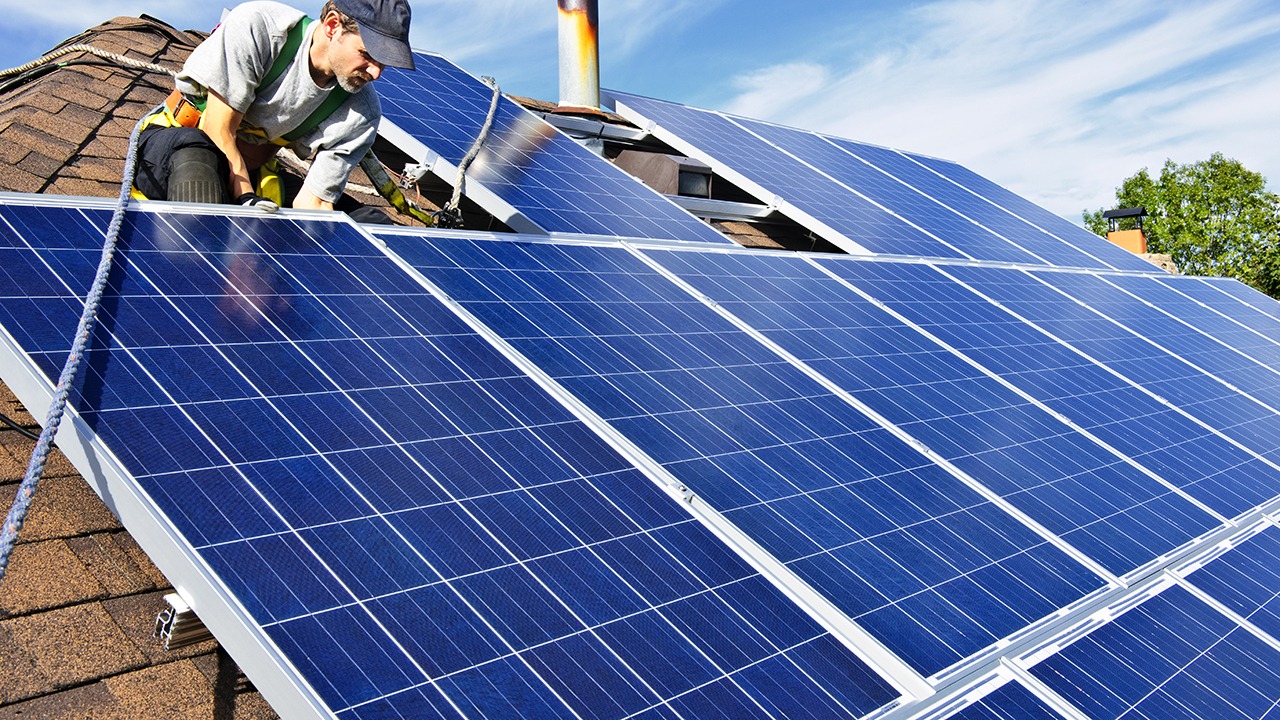 Solar Installation
With over 25 years in the industry our professionals have perfected it.
Roofing and Prep
We prep and make sure your roof is 100% ready for a new solar system.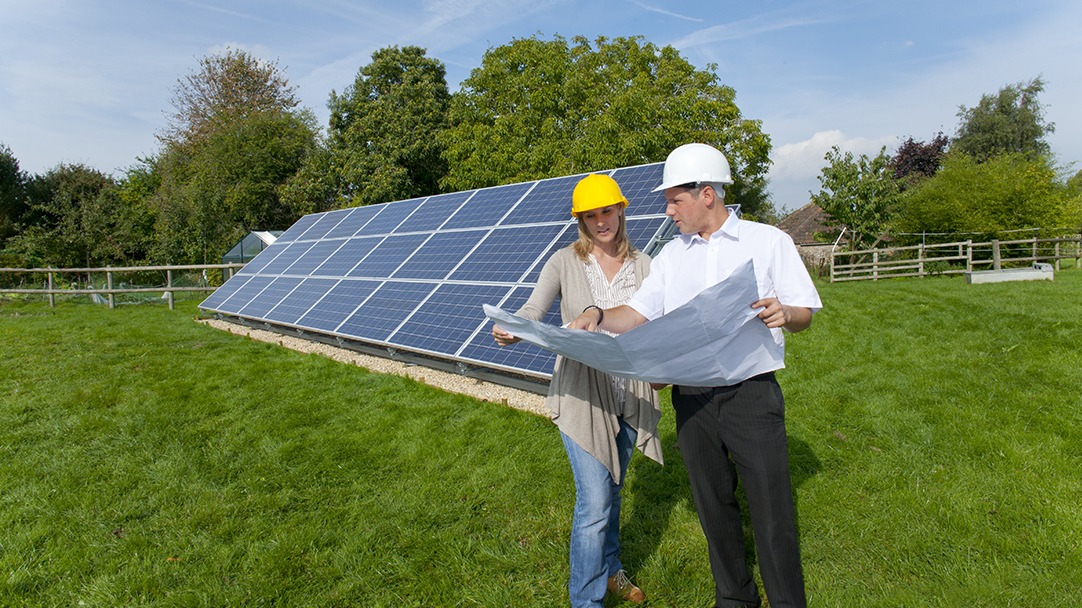 Solar Solutions
We have solar solutions for every applications to eliminate your bill.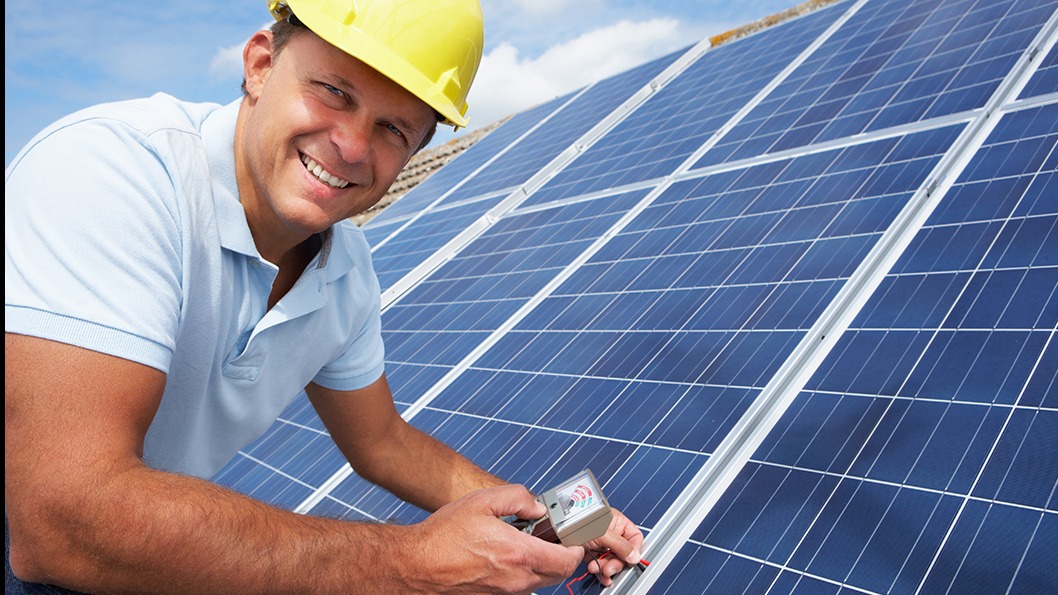 Inspections
We have decades of experience in home & business inspections.
Commercial
We proudly serve Arizona businesses with new roofing and solar energy.
Contact Us Today To Schedule A Free Inspection
Arizona Solar Company Testimonials


See Why Happy Clients Turn On Us For All Their solar energy Needs.
Anthony J.
Getting solar on my home was the best decision i made this year. Their workmanship was clean, quality and perfect for our home. Having solar on the home makes me feel like i've taken the steps to do the right thing and it is paying off big time!

Daniel A.
I only wonder why I waited so long to put solar on our home. This process is a no brainer. Clean, green and free energy is the only way to go. We are excited that we have solar now and we picked the best solar company in Arizona to do the installation.

Free Inspection


30% Tax Credits available now!
We can also do a free (EMF ) Dirty electricity reading in your home to show you how to make your home safer.
World-Class Solar Installations In Arizona.
Solar Companies are not all the same. Workmanship plays a huge factor in the final product. You need a Solar company that has the integrity to do the job right- cutting corners could cause $1000's in additional repair work.

At Helios Solar, we've built our brand with integrity on every Solar Energy project we've ever handled. We make your needs our own and use only the finest materials, products, panels, techniques and Solar Professionals.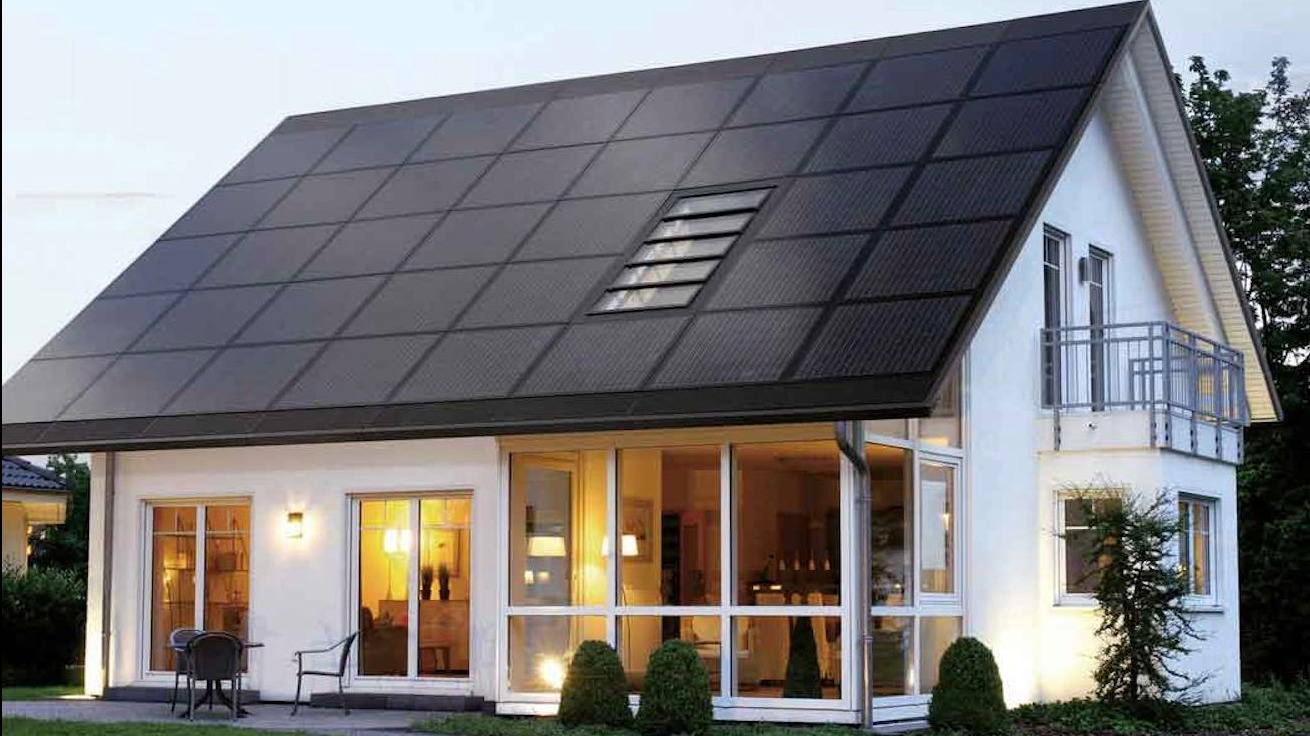 The Ultimate Solar System
Helios Solar is proudly a full service Solar company that can handle all of your Solar installation needs from inspection to roofing to Solar Systems and Installation. We treat each project as an exciting new opportunity to deliver outstanding quality and value. We make sure that our industries best 25 year warranty will never have to be used ever.

Call Us Today At (602) 461-7773
New Roofing Construction
Let's face it, you don't want to install a new solar system on a bad Roof with problems that will show up a few years later. This is why our FREE evaluation and solar solution consultation is so valuable and one of the most important parts of "Getting Solar Right". It's also our opportunity to make a lasting impression so you know you are dealing with the right solar company. That's why we give you more options than any other Arizona Solar Companies when it comes to colors, textures, patterns, pitches and materials.

From gorgeous glass solar roofs to tile and lifetime composite shingles, we always present you with a wealth of options and truly flawless craftsmanship.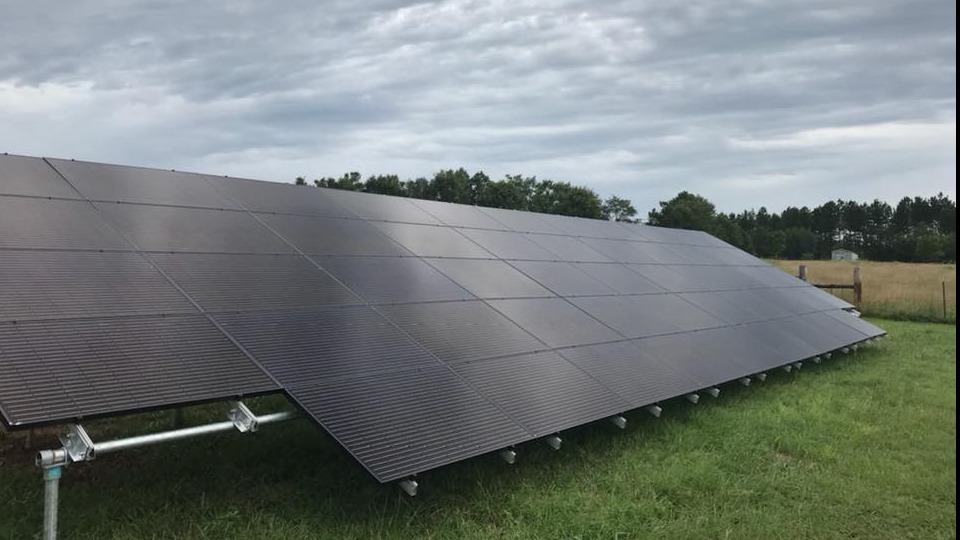 Case Study- Roofing & Homeowners Insurance
Cutting through the red tape of insurers costs time and money. One of our clients learned that the hard way. He was asked to pay thousands in out of pocket expenses that should have been covered. We help you avoid all the pitfalls and make sure you are "Getting Solar Right" from the very start.

Our experts handle every part of the process so you don't have to worry that something was left to chance.
Hidden Roofing Damage Is Major Trouble
Helios Solar AZ has highly skilled roofers that can perform a free roof inspection for hidden problems today!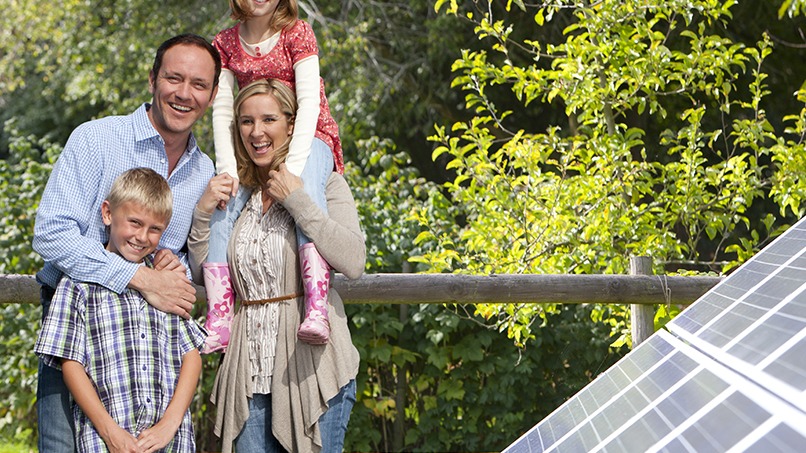 The Myths Of Expected Roof Life
Homeowners are told replacing roofs every 7-15 years is common. Using the right team with the right materials can make a huge difference. Some of our clients have enjoyed trouble-free roofs for decades thanks to our excellent craftsmanship.
Call Now (602) 461-7773
Who We Are


Arizona's Most Trusted Roofing and Solar Professionals
Helios strives to be different in the roofing & Solar industry. We treat your home like it belonged to our family. That means we spend extra time during inspections. We use the highest quality roofing materials, Solar Panels, Inverters, accessories etc... and only use highly experienced, ethical experts. We are also insurance experts that know how to watch out for your best interests.
Our team is here for you from start to finish. With
over 20 years of world-class professionalism and service, we consider it a privilege to solve all your roofing and solar energy needs in the greater Arizona areas.
Call Us Today At (602) 461-7773
To See How We Can Help.
How To Find A Quality Roofer In The Arizona Area.
Learn more about our
5-star experience!
William J.
over 30 years of industry leading roofing and solar energy system installations in Arizona. Providing excellent customer services.
James C.
Manages the team and over sees every project to make sure your homes roof and new solar system is running 100% for decades to come.
Jacob M.
Construction runs in the family and he's been a professional roof and solar energy installer from the beginning of his working carrier
Michael G.
If you want the job to turn out excellent and on time then this is your man for the project. From inspections to buildout to finished project.
Don't Take Our Word For
It-See What Our Clients
Have To Say!

Contact Us Today for a 100% Free Inspection at (602) 461-7773
Frequently Asked Questions
Should I repair or replace my roof before solar?
Only a thorough inspection can determine the best approach. We will gladly conduct a free appraisal and discuss your options.
How long does a Solar system installation take?
The process takes 2-3 days on an average, although it could require more time with some specialty roof types.
What roofing options do you offer?
There are extensive options available from traditional shingles to glass, clay and metallic roofs. Call today to discuss the options for your home or business!
Contact Us Today For A

100% Free Inspection

At (602) 461-7773
Address:
525 W Baseline Rd.
Mesa
Arizona
85210
Contact:
Paul Cruz
P: (602) 461-7773
@: info@heliossolaraz.com
Hours
Monday 7:30AM-4PM
Tuesday 7:30AM-4PM
Wednesday 7:30AM-4PM
Thursday 7:30AM-4PM
Friday 7:30AM-4PM
Saturday 7:30AM-4PM
Sunday Closed